Location & Studio Recording

BLPaudio provides a variety of recording services, ranging from archival location recording to full-blown studio production. Simple stereo archival rates are affordable for any budget while larger, record-quality live or location recordings can be arranged for larger projects. We're also happy to arrange full album projects at a location of your choosing. Whether it's your comfy rehearsal space or a favorite performance venue, we can work almost anywhere!
BLPaudio can also provide standard studio recording, mixing and mastering services for projects with or without picture. We specialize in all genres of acoustic and pop music ranging from jazz to metal and bluegrass to folk. Check out our SoundCloud for a few samples of our work!
&nbsp
Equipment Rental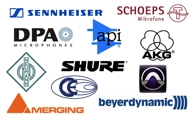 BLPaudio offers short and long-term equipment rental for your recording needs. We have a stock of premium microphones, preamps, and outboard gear available for rental. From half-day gigs to month-long tracking sessions, we can help you augment your own kit with some high-end mics from DPA or Schoeps or some extra compressors and equalizers for your next mix.
We also offer rental of full kits, including software authorizations and interfaces, so you can set up a full studio at your rehearsal space or show. Please contact us for a full list of available equipment and competitive package and project pricing.
&nbsp
Acoustical Consulting & System Design

BLPaudio can help you with your room retrofit, auditorium overhall or project studio installation. We have the tools and experience to help you measure your room, diagnose any possible problems and recommend a full range of acoustical and system solutions. Past clients have ranged from multi-purpose performance centres to home studio operators, so whatever your needs, we can help!
Likewise, BLPaudio has significant experience in system design in both sound reinforcement and studio settings. From simple PA tuning and tweaking to full recording studio installation plans, we've got you covered!
&nbsp
Research & Developement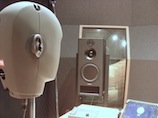 BLPaudio is dedicated to research which will improve the way the industry works and how we all enjoy music. We regularly engage in research projects examining aspects of acoustical design and treatment, perception, psychoacoustics and recording. If you've got an idea or are looking for a collaborator, we'd love to hear from you!
Past projects undertaken by BLPaudio include work on instrument timbre, control room design, perception of downsampling artifacts, and a number of other topics, presented at the conferences and conventions of the Audio Engineering Society and the Acoustical Society of America.